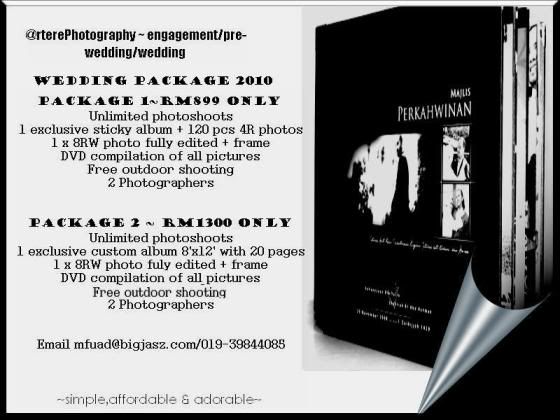 *To ask for other quotation, please email us the following:
Customer information/event
Name : *
Address : *
Phone : *
Event Info* :- fill up only where our services are NEEDED
Solemnization/Engagement (date, time & location ) :
Bride Reception (date, time & location ) :
Groom Reception(date, time & location ) :
*Please fill up the * field (IMPORTANT)
#The above information is important for costing,reference,communication and record purposes.
Term and condition
- Price does not included transportation and lodging.
- RM150 deposit for booking. Deposits will not be returned if cancellation is made within less than 2 months from the date of the ceremony.
- Balance shall be paid upon completing the photo shot.
- Album /photo will be sent within 4-6 weeks.
- Any Changes will be made without notice.